CA Professional Corporations
Professional Corporations in California
CA professional corporations are a little different than other areas. In most states, professionals who want to incorporate their practice must form a special type of corporation called a professional corporation or professional services corporation. These professional corporations are usually similar to regular corporations but have certain special requirements. California requires certain professionals, which include lawyers, dentists, optometrists, doctors, certified public accountants, psychologists, and psychiatrists, to create a professional corporation rather than the traditional corporation. Unlike many other states, California does not allow professionals to form a limited liability company or professional limited liability company. In California, professionals must form either a professional corporation. work as a sole proprietorship, form a General Partnership or if an Attorney, Architect or an Accountant, use a registered Limited Liability Partnership.
Single Profession Only Requirement
CA professional corporations are governed by the Moscone-Knox Professional Corporation Act (Ca. Corp. Code Sections 13400-13410). Unless an exception applies, California professional corporations can be formed only to provide professional services (including secondary services) within a single profession. A professional service is defined as any service that requires a license issued by a California state regulatory licensing board, state court, or similar agency. To provide services, all California professional corporations must have a currently effective certificate of registration issued by the governmental agency regulating their profession.
Professional corporations are also governed by the governmental agency that is responsible for overseeing the profession they engage in. For example, the agency may have limitations on the professional corporation's choice of name and require the professional corporation's bylaws to specify who can be officers and own shares of the professional corporation.
Shareholder Requirements
Professional corporations must comply with applicable rules in the California Business and Professions Code. These rules vary by profession, but they all require that only licensed persons can be shareholders of a professional corporation. Check for any other applicable rules for your profession in the California Business and Professions Code.
Unless an exception applies, a shareholder must be licensed in the profession that the professional corporation is engaged in. However, other licensed professionals may be officers, shareholders, directors, or professional employees in specified professions, as long as the total number of shares owned by these other licensed professionals is not more than 49 percent of the corporation's total shares. To see a complete list of licensed individuals who may own shares in any type of professional corporation, see Ca. Corp. Code Section 13401.5.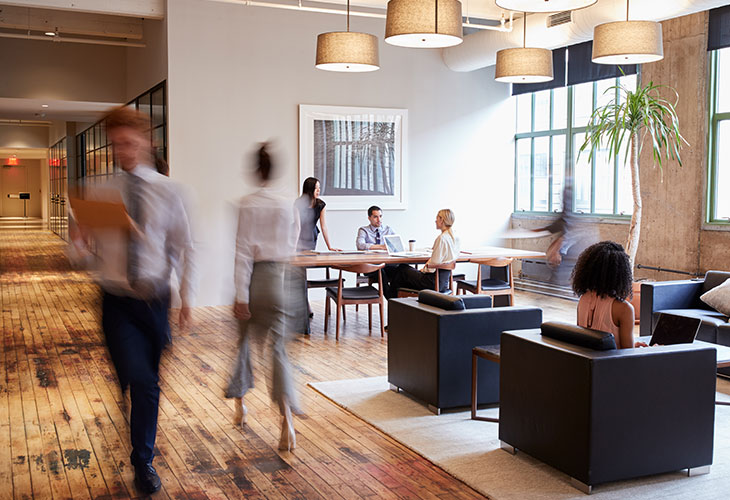 Corporate Director Requirements
Officers and directors of professional corporations generally must be licensed to perform the professional activity that the corporation is engaged in. Unless the corporation has less than three shareholders, California professional corporations must have at least three directors on their board. If you have only one shareholder, that shareholder can also be the only director and can also serve as the president and treasurer of the corporation. The other officers of the corporation in that situation need not be licensed professionals. A professional corporation which has only two shareholders can have those two shareholders also appointed as the only two directors. Those two shareholders between them can fill the offices of president, vice president, secretary, and treasurer of the corporation.
Name Requirements
The name of a professional corporation in California must comply with rules governing the profession and any name requirements issued by the licensing agency for that profession. It also must be distinguishable from the name of any other business entity on file with the California Secretary of State. (See Cal. Corp. Code § 13409 for name requirements.)
You can request a free initial check on the availability of your professional corporation's name by mailing a completed Name Availability Inquiry Letter to the California Secretary of State's office in Sacramento. Email or online inquiries are not currently accepted. A name can be reserved for a period of 60 days by using a Name Reservation Request Form. Fees and instructions for reserving a name are included on the form, which is available on the California Secretary of State's website.
Forming a Professional Corporation
To form a professional corporation in California, you must file articles of incorporation with the California Secretary of State, along with applicable filing fees. There is a specific form for professional corporations on the California Secretary of State's website (go to the Business Entities page and click on the Forms, Samples & Fees link to find the form). Follow the instructions provided with the form for completing and filing your articles of incorporation. Your articles must include the corporate name, corporate purpose, corporate agent for service of process, corporate street address and mailing address, and number of stock shares. If an individual person is listed as the agent for service of process, the agent's California street address must be included, along with a California street address (not a post office box address) where documents may be served. The articles must contain a statement that the corporation is a professional corporation under California law.
The corporation must file a Statement of Information, along with applicable filing fees, within 90 days of filing the articles of incorporation and then annually thereafter during the applicable filing period. The filing period is defined as the calendar month in which the original articles of incorporation were filed and the previous five calendar months. The form is available on the California Secretary of State's website.
Once you have formed your professional corporation, you will need to comply with tax and other regulatory requirements that apply to professional corporations in California.
Contact us for more information on CA professional corporations or the general requirements for forming a corporation in California (many of which apply to professional corporations). The formation of a Professional Corporation with proper filings is not a difficult task, but drafting the Articles of Incorporation, the Bylaws and the organizational minutes in a way that are compatible with California Corporations law may be difficult. We would suggest using a Legal Professional like Beyer, Pongratz & Rosen a Professional Law Corporation (yes we are a Professional Corporation) to help you do it right so that you will not end up being seen as a Defacto Corporation or a corporation with no protection. Please contact us with any questions you may have.